ComedySportz Players
View All Players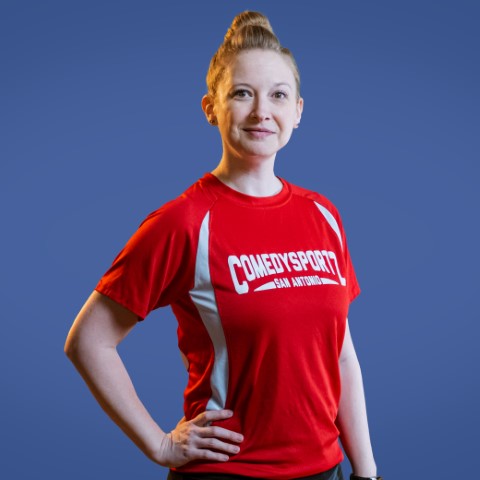 Jersey Number: 618
Nickname: "Lindsey Nave -er Gonna Give You Up"
Rookie Year: 2019
Favorite Game: Whatchu Got
Bio: I started taking classes and joined several long form groups at Bexar Stage in January 2019. A recent convert to the church of improv, my heart has always belonged to both performance and competition, particularly competitive acting (Hi, Forensics nerds!) To have a venue where I get to combine my two great loves? It was a no brainer to jump in with both feet. A wandering Illini from the land where the Ohio and Mississippi Rivers join (shout out to the 618!), I landed in Texas after years overseas in the Middle East and South Korea. As a result, I sometimes mumble phrases in Arabic and bow at people. No worries. My flight, fight, or freeze instinct leads toward fight. Watch those kneecaps.
Upcoming Latenight Shows :