ComedySportz Players
View All Players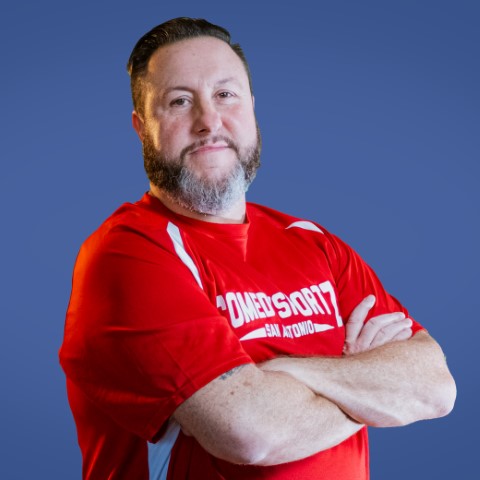 Jersey Number: 0101
Nickname: "George Right On Cue"
Rookie Year: 2019
Favorite Game: Mega Styles Replay
Bio: Engineer by day, improvisor by night, George Cue is a familiar face in the San Antonio improv scene. His passion for the art form grew and took him from the audience seat to center stage after training at Comedy Sportz SA! George has been seen in improv groups such as Holding Pattern, G-Squared, No Vacancy, Familiar, Spare Parts and was an original Bexar Stage Key Party cast member.
Upcoming ComedySportz Matches:
Upcoming Latenight Shows :