ComedySportz Players
View All Players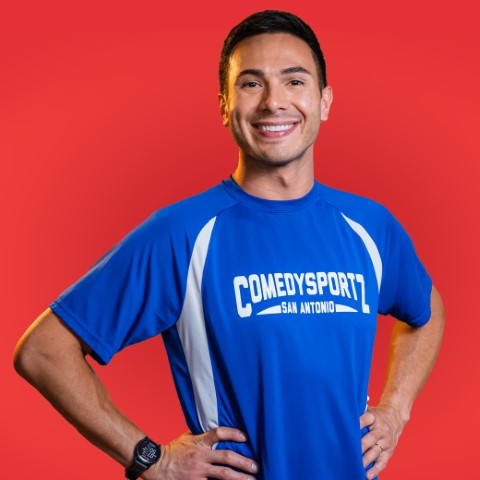 Jersey Number: 404
Nickname: "Anthony Leo He ain't lion, he's just joking Torpedo"
Rookie Year: 2022
Favorite Game: Divine Line
Bio: Anthony is host of contradictions that come together to form an average guy on every level whom you'll never meet anyone quite like. Is he funny? That's for you to decide! But no… he's not. However, he's super sweet and we let him hang out with us because of that. Just pretend to laugh and let his little smile be your good deed for the day.
Upcoming ComedySportz Matches:
Upcoming Latenight Shows :