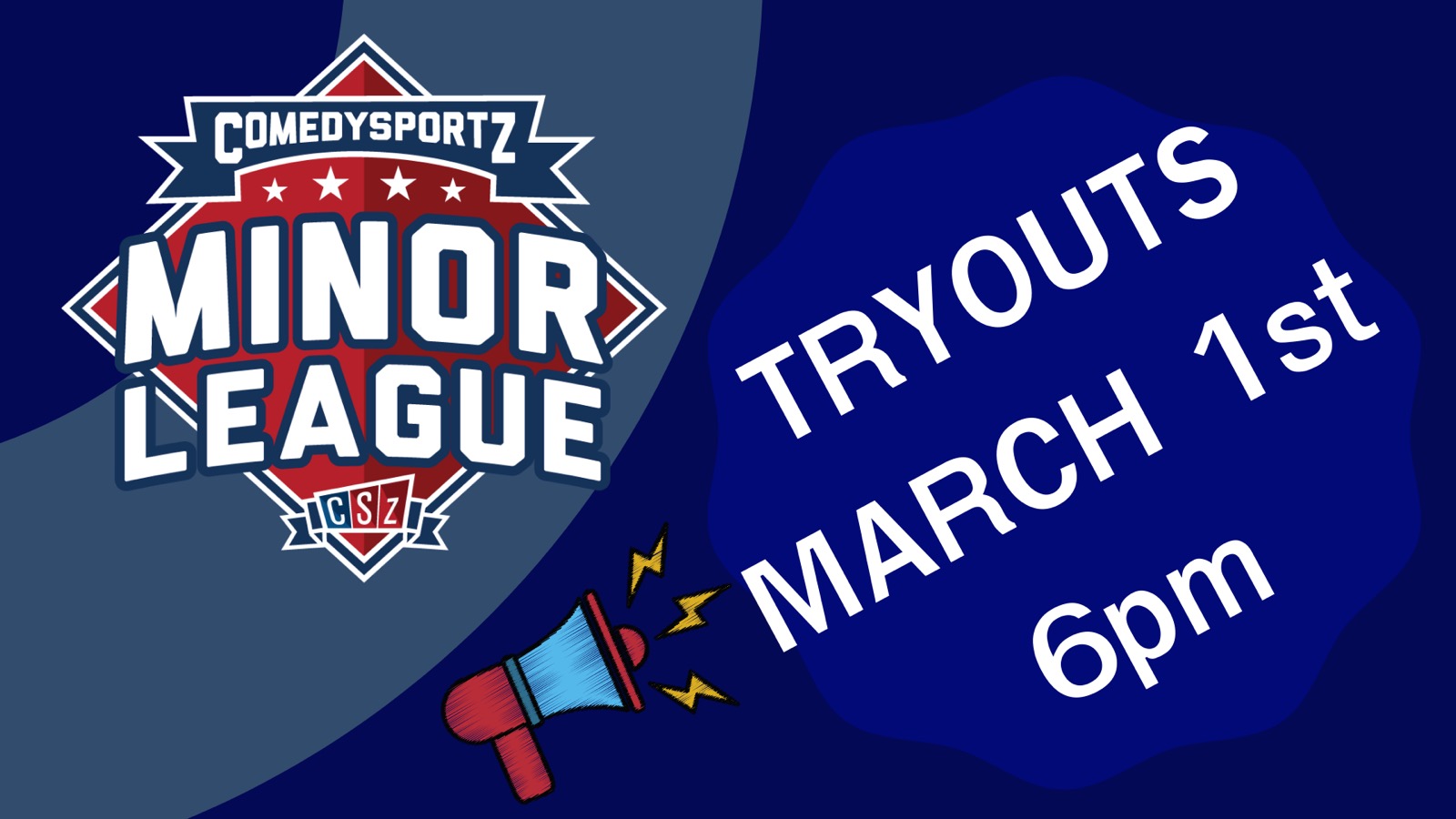 You may be our next Minor League All-Star
ComedySportz San Antonio is hosting a tryout for the Minor League team on March 1st at 6pm. If invited to join the Minor League you can expect a weekly practice where you will learn games and advanced short form improv.
Minor League is a training league that will have matches/shows on Sundays and is the only way to make the main stage team. You will bond with fellow Minor League players and start learning the ropes of ComedySportz. We are looking for committed actors/Improvisors to join our team. Previous improv classes and experience are a plus but not mandatory. We love theatre experience as well.
This Tryout will be approx 2-2 1/2 hours long. Please wear comfortable shoes and clothes so you can move freely. The best advice we give is come ready to play and have fun!!