Improvised Sitcom Workshop: The Cake Mix!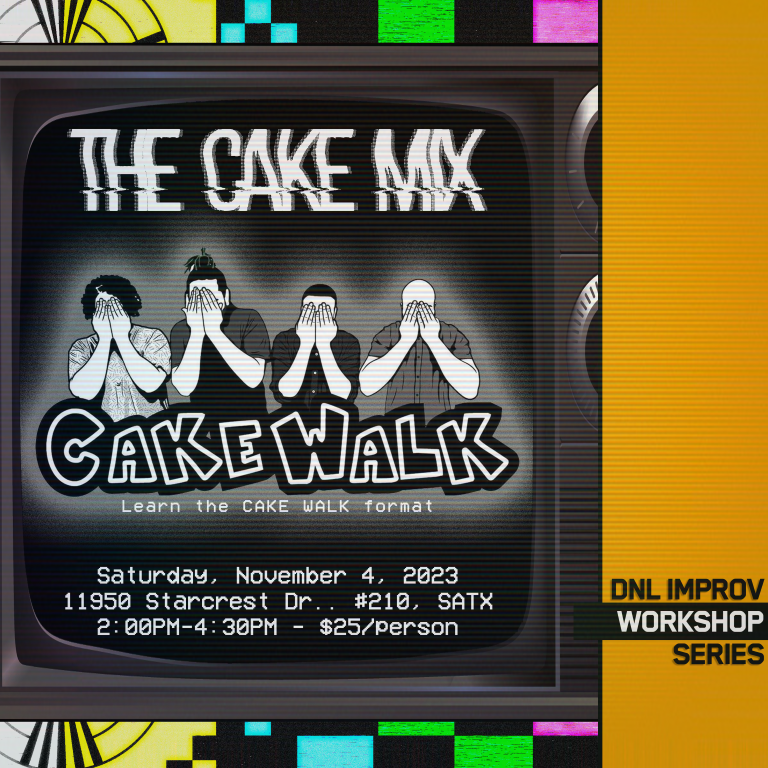 Guest Workshop: The Cake Mix!
The "Cake Mix" is an opportunity to learn the skills needed to perform in your own Improvised sitcom. The workshop includes exercises focusing on; character work, object work, and pushing scenes forward.
Date & Time: Sat, October 1st 2:00 PM - 4:00 PM CST
Location: ComedySportz San Antonio
Price: $25
About the Instructors
Tashika Campbell, Hank Rawerlson, Rob Phoenix, Brandin Bowden - The Cake Walk crew is an independent troupe based in Baltimore, Maryland. This award-winning troupe specializes in character work, creating memorable improvised sitcoms and has performed in theaters across the country. With a combined ten years of experience facilitating workshops, teaching, coaching, and performing, Cake Walk is must-see "Improv T.V".