Texas Turkey Tourney 2018
Come out to see All of the ComedySportz Texas teams showcase their hilarious talents on November 23rd and 24th. We're featuring: Houston, Austin, Dallas, and San Antonio These teams will go head to head in scenes made up entirely on the spot based on the suggestions you give! ComedySportz is an interactive, fast paced, and fun event for everyone. This year we are sponsored by Alamo Beer!! So if you have an ID, you drink for free!
Read more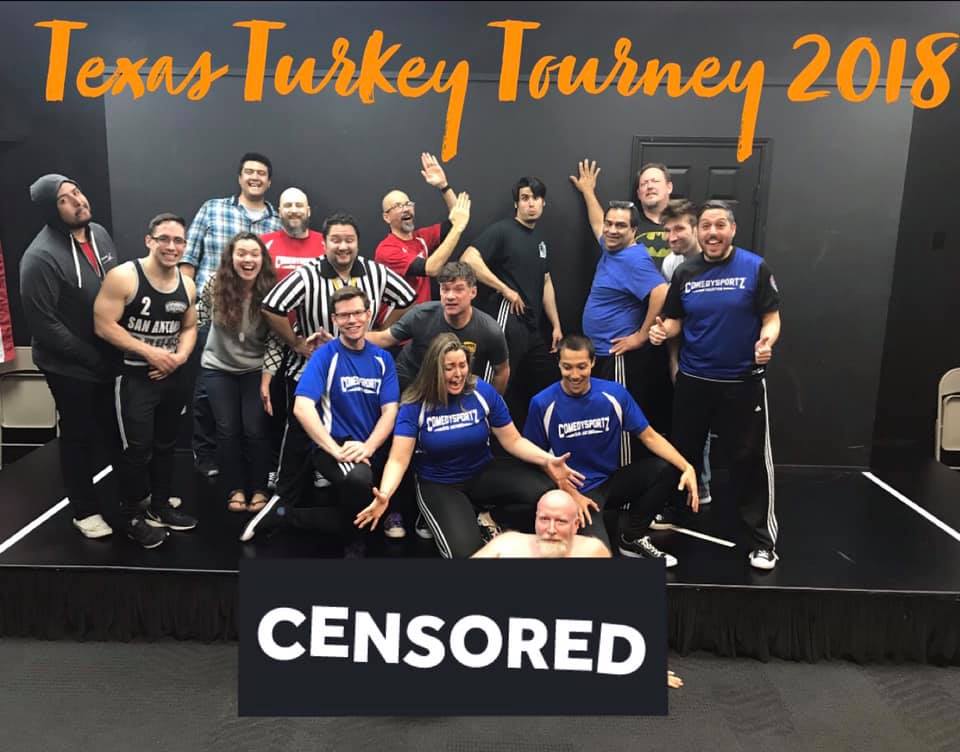 ---
Congrats New Minor Leaguers
Please join us in welcoming our newest ComedySportz Minor Leaguers! We hosted tryouts over the weekend and had 27 participants over two days. Narrowing the amazing talent down to only 14 was definitely one of the most difficult decisions we've had to make. We're excited to start working with our new Minor League team, and start to bring you shows starting soon. New Minor League team Tripsie Armstrong Louie Arnette James Beene Frankie Benavides George Cue Lisa Gregory Cristal Hernandez Amantha Hons Lindsey Nave Randee Nelson Juan Torres Jeremy Whittington Sawyer Williams Channing Winchell Welcome to the team, everyone!
Read more